Tooth Colored Fillings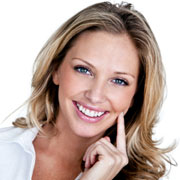 Tooth-colored fillings have gradually replaced amalgam fillings as the restorative treatment of choice for many patients with tooth decay. Although amalgam fillings effectively treat cavities, their metal color is not a welcome addition to any smile. By contrast, tooth-colored fillings are tinted to match the surrounding teeth, keeping appearance natural and letting patients maintain their self-confidence. Here is more about the benefits of tooth-colored fillings and how they are placed by our Los Angeles tooth colored fillings expert.


Tooth-colored fillings offer aesthetic support as one of their greatest benefits to patients who want to maintain a normal appearance. Made of composite or porcelain resin, tooth-colored fillings are virtually invisible when placed properly. While amalgam fillings can discolor teeth in which they are seated, tooth-colored fillings cannot. Patients can have confidence that their smiles will continue to shine brightly after visiting our expert in tooth colored fillings in Los Angeles.

Tooth Colored Fillings Los Angeles
Tooth-colored fillings aid the physical structure of teeth better than metal fillings can. During placement, tooth-colored fillings also require less tooth removal than amalgam fillings. Unlike amalgam fillings, which contract and expand regularly, tooth-colored fillings remain stable and leave tooth structure intact as a result. Because tooth-colored fillings are bonded to the teeth, they can last for more than a decade with proper care.


Our Los Angeles tooth colored fillings expert starts placing tooth-colored fillings by numbing the treatment area. After drilling to remove the decayed portion of the tooth, our dentist places the filling material and shapes it appropriately. Finally, our dentist uses a special light to cure the filling in place permanently.


Tooth-colored fillings from our expert in tooth colored fillings in Los Angeles can improve appearance and protect patients from the complications of untreated tooth decay. By having old amalgam fillings replaced with tooth-colored fillings, patients can begin enjoying these same benefits and avoiding tooth cracks and other problems associated with amalgam. Patients can learn more about how tooth-colored fillings can help them by scheduling a consultation with our Los Angeles female dentist.