Porcelain Dental Veneers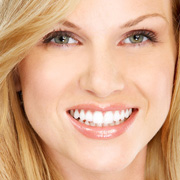 Porcelain dental veneers are used to permanently conceal smile imperfections including stains, gaps, chips and cracks. After receiving this treatment, patients can display a picture-perfect smile that is sure to impress. Quick and virtually painless to install, porcelain veneers are among the most popular procedures offered by our female dentist in Los Angeles. Here is more about the uses, advantages and placement of veneers.


Our Los Angeles porcelain veneers expert can resolve a variety of aesthetic flaws with this single treatment. Teeth that are worn down or cracked because of physical trauma or hard foods can be transformed with porcelain dental veneers. When teeth are discolored by lifestyle factors such as tobacco, coffee and heavily pigmented foods, porcelain veneers can almost always conceal the stains. Finally, teeth that are abnormally short, improperly rotated or unevenly spaced can often be corrected with veneers.

Porcelain Dental Veneers Los Angeles
Some conditions can be corrected with porcelain dental veneers instead of other conventional treatments, such as crowns or braces. For example, visible misalignment can often be concealed with veneers in order to avoid orthodontic treatment that would require more time and money. Veneers are also useful alternatives to crowns for many patients, letting them keep more of their tooth enamel in the process. However, all patients need to consult with our Los Angeles dental veneers expert to determine whether specific dental imperfections can be resolved with veneers.


Our dentist begins placement by taking dental impressions of teeth that will receive veneers. Afterwards, custom-made veneers are made at a lab and delivered to our dentist. After preparing the teeth, our dentist bonds the veneers to them using dental cement. Many patients who visit our expert in porcelain veneers in Los Angeles can expect their veneers to keep looking good for decades after they are placed.


Veneers offer natural-looking concealment of a wide range of aesthetic dental problems. By brushing and flossing daily and getting regular check-ups from our expert in dental veneers in Los Angeles, patients can keep their veneers looking good for longer after they receive them.