Dental Cleanings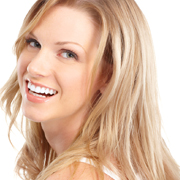 Regular dental cleanings are crucial for maintaining an attractive and healthy smile throughout life. Because a healthy mouth is associated with systemic health, getting regular oral inspections and cleaning can also support overall wellness. Our Los Angeles dental cleanings expert cleans teeth thoroughly using the latest equipment, removing not only plaque but also hardened tartar. During the same appointment, our dentist examines the mouth for signs of tooth decay, gum disease and other problems.
Dental cleanings performed by our expert in dental cleanings in Los Angeles address parts of the mouth that are difficult to clean at home. Using professional dental cleaning and scaling equipment, our dentist easily removes recently accumulated plaque as well as long-standing tartar from the teeth and the crevices between them. Afterwards, polishing is performed to give the teeth a healthy shine. As a result, our professional cleanings are a powerful addition to home dental hygiene for prevention of tooth decay and periodontal disease.
Dental Cleanings Los Angeles
Our female dentist in Los Angeles performs a complete dental exam alongside cleaning to look for signs of not only tooth decay and gum disease but also systemic problems that can manifest in the mouth. Although a visual exam is always performed, X-rays are sometimes also ordered to inspect teeth and oral tissues more intensively. If problems are found, treatment can often be performed on site.
Our Los Angeles dental cleanings expert uses biannual check-ups as part of a wider focus on preventive dentistry. By simultaneously preventing problems with cleaning and looking for issues actively with exams, our dentist helps protect patients from oral health problems that can be painful, costly and time-intensive to treat.
Regular visits to our expert in dental cleanings in Los Angeles can help patients keep a healthy, attractive smile. Because exams are performed in the same appointment as cleanings, patients gain benefits in addition to those from teeth cleaning and polishing. By contacting our dentist for a consultation, patients can learn more about the value of biannual cleanings and exams.