Porcelain Bridges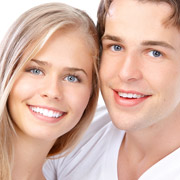 Dental bridges offer long-term replacement of missing teeth, restoring appearance and chewing ability in the process. Although metal bridge supports have long been standard for dental bridges, patients today can choose porcelain dental bridges for aesthetically superior results. This option from our Los Angeles porcelain bridges expert gives a more natural appearance thanks to accurate tint and translucence that mimics the look of real teeth.


Patients who receive porcelain bridges from our expert in porcelain bridges in Los Angeles can expect a better appearance than they would receive from traditional dental bridges. Thanks to improved technology related to adhesives and bridge construction, porcelain dental bridges fit closer to the gums to offer better support for oral health and looks. Durability is excellent, letting patients continue to enjoy the foods they prefer as they would with only natural teeth.

Porcelain Bridges Los Angeles
Patients receive porcelain bridges in two appointments with our Los Angeles porcelain bridges expert. In the first appointment, our dentist takes dental impressions to be used in bridge construction and prepares the supporting teeth. To protect teeth until the second appointment, our dentist places a temporary bridge. In the second appointment, our dentist places the new porcelain bridge and adjusts it to ensure total comfort and the best possible appearance before bonding it in place permanently.


Most healthy adult patients who have missing teeth are candidates for dental bridges, including those made of porcelain. Although bridges do not rely on jaw bone density as dental implants do, the supporting teeth must be firmly in place to ensure treatment success. All patients must first visit our expert in porcelain bridges in Los Angeles for a consultation to confirm that they are candidates for this procedure.


Porcelain bridges can last for many years with proper care, including daily brushing and flossing and biannual check-ups from our female dentist in Los Angeles. Patients can help their porcelain bridges look good longer by using non-abrasive toothpaste and avoiding tobacco products and heavily pigmented foods and drinks. To learn more about the advantages of porcelain bridges, patients can schedule a consultation with our dentist.