Dental Bonding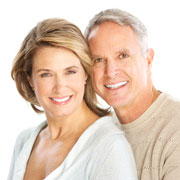 Dental bonding is used by our Los Angeles female dentist to restore the appearance and structure of damaged teeth and protect currently healthy teeth from future decay. As a fast and versatile alternative to a variety of cosmetic procedures, dental bonding can be applied in a single appointment rather than the two visits necessary for certain other options. Here is more about the benefits of dental bonding and who may be a candidate for this treatment.


Patients who visit our expert in dental bonding in Los Angeles can have a variety of issues corrected quickly and easily. When the appearance and functionality of teeth have been damaged by physical trauma or tooth decay, bonding can be used as an aesthetic and structural repair. For patients whose teeth are discolored by internal tooth decay rather than superficial stains, dental bonding should be used instead of teeth whitening for impressive results. Teeth affected by chips, gaps or cracks can also be returned to their former looks and strength with dental bonding, which is even useful for protecting teeth that have been left exposed by receded gums.

Dental Bonding Los Angeles
Most patients can receive dental bonding thanks to its lack of invasiveness. Unfortunately, our Los Angeles dental bonding expert cannot use this treatment to repair teeth with extensive damage or teeth that are likely to be affected by major pressure in the future. Outside of these situations, dental bonding is a versatile solution that works well for making many other damaged teeth attractive and functional once again.


Patients who are interested in having teeth bonded should consult with our Los Angeles dental bonding expert to discuss candidacy and treatment options. If candidacy is confirmed, patients will be treated with a bonding material that matches the tint of their teeth. Our dentist will roughen and etch the teeth being treated before applying and sculpting the bonding material. Finally, our expert in dental bonding in Los Angeles will cure it permanently with a light and trim it as necessary. With proper care, including regular daily brushing and flossing and biannual check-ups, bonding can last for years.