Dental X-Rays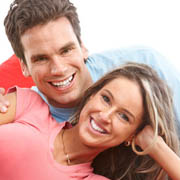 Dental X-rays are used by our female dentist in Los Angeles to find problems in the teeth and jaws that are not otherwise visible. In addition to locating cavities when they are too small to see, X-rays are valuable for deciding whether wisdom teeth are impacted and need extraction and confirming density of the jaw bone before dental implants. Here is more about the uses and common types of dental X-rays.


Our Los Angeles dental X-rays expert may use X-rays for a variety of reasons based on the age and condition of patients. In adults, our dentist may use X-rays before pursuing restorative treatments to determine the level of damage present and plan a course of action. X-rays are also used to look for abscesses, developmental problems, bone changes, bone loss and cavities forming beneath fillings in adults. For children, our dentist may use X-rays for monitoring growth, watching for improper wisdom teeth eruption and spotting cavities early so that treatment can be pursued.

Dental X-Rays Los Angeles
Our expert in dental X-rays in Los Angeles may use a variety of X-rays for a number of different situations. For example, bitewing X-rays can be used to look for cavities and analyze bite irregularities or infections. Occlusal X-rays are performed to look at the floor or roof of the mouth. With periapical X-rays, our dentist can look at teeth in detail. Panoramic X-rays, as their name suggests, are used to see broader views of the mouth. Finally, digital X-rays are useful for recording and saving images to a computer. Our Los Angeles dental X-rays expert may use a broad selection of X-rays at initial visits, but specific ones may be used later depending on age and risk or presence of disease.


X-rays involve only small amounts of radiation and are comfortable for patients. Thanks to this technology, our expert in dental X-rays in Los Angeles can more easily help patients avoid progression of many dental problems and their complications. To learn more about different types of X-rays and how they assist dental treatment, patients can schedule a consultation with our dentist.